-A Taste of Local Cuisine-
Breakfast ・Restaurant
A pleasant morning starts with a good breakfast.
Kick-start your day with our delicious local cuisine!
Breakfast is the most important meal of the day. At Hokke club, we prepare a variety of local dishes and Japanese/Western-style dishes to ensure a pleasant start to your day.
---
Breakfast buffet
BREAKFAST
Start your day with a rich and delicious breakfast.
Try our signature dishes and other regional cuisines, as well as our Japanese/Western-style buffet.
Our popular Japanese/Western-style buffet includes local dishes such as "Kyoto Obanzai" and pickles. Enjoy the start to your day with our selection of dishes.
※ The contents may vary depending on the season
※ The restaurant is only available for our staying guests
Information
Location

Hotel 1F

Price (tax included)

Adult (elementary school child or above) 2,200 yen (tax included)
※ Free for childs under 6 years old

Time

6:30〜10:00
(Please come before 9:30)

Number of seats

100 seats in total
Treat yourself to our local cuisine at Almont Hotel!
Whether you are traveling for sighteeing purposes or for business purposes, trying the local cuisine is one of the greatest pleasures of traveling.
Our breakfast buffet provides guests with the best regional ingredients.
We also change our menu every 2 months!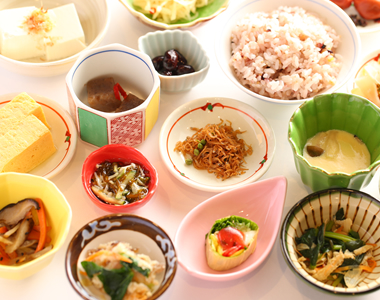 Kyoto's Obanzai
Kyoto-style cuisine focusing on "Obanzai". The color of small bowls and dishes are also beautiful.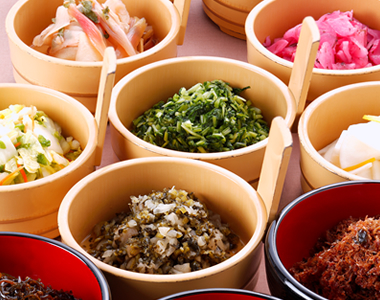 Pickles
The reason why pickles are made in Kyoto is that it is a place where high-quality vegetables could be harvested, as represented by Kyoto vegetables, and have excellent preservation techniques. It is said that local pickles from all over Japan continued to follow the same method. Please taste such a traditional pickle at our hotel.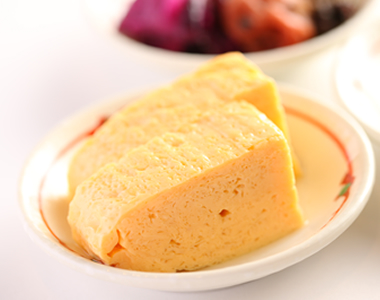 Kyofu Dashi-maki Tamago
It is a rolled pan fried eggs. The cooking and rolling technique to make Dashimaki is exactly the same as Tamagoyaki, but the ingredients and flavor are a little different. Dashimaki Tamago is moister because of the extra liquid, and so it has a softer texture. The flavor is also a little milder for the same reason.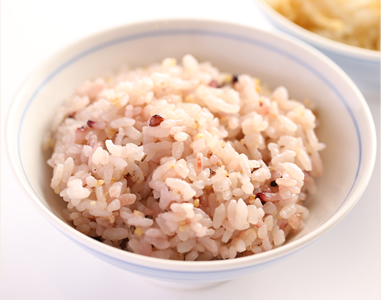 Rice with 16 mixed grain
Please try our rice with 16 different kinds of cereals.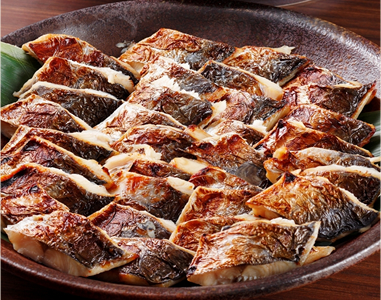 Grilled fish
Speaking of Japanese breakfast, grilled fish is a must-eat!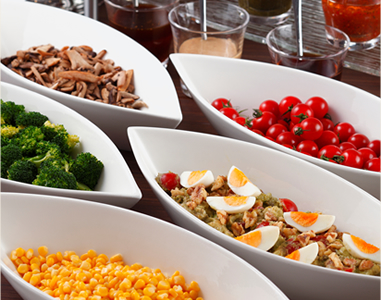 Salad
Healthy and tasty salad.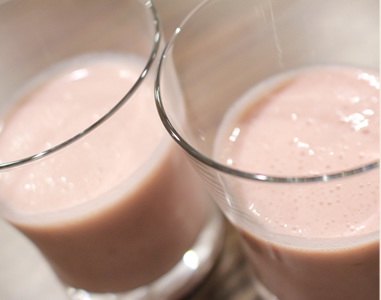 Simmered hijiki
It is a sweet and nostalgic taste simmered. We also add seasoned rice.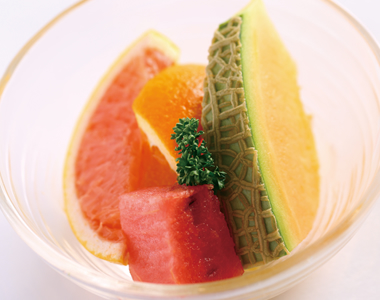 Variety of fruits
We offer a wide variety of fruits.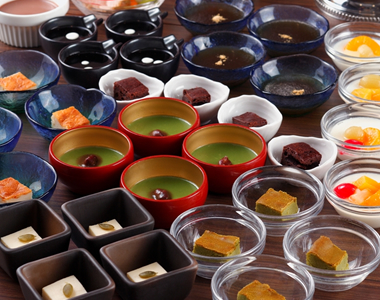 Various desserts
We also have desserts.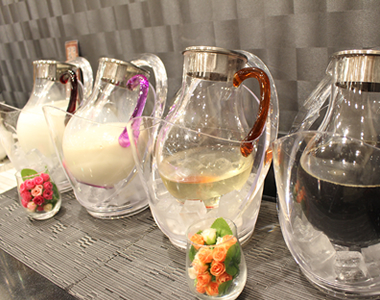 Drink
Enjoy your favorite beverage, such as freshly ground coffee or juice.
For Guests with Food Allergies
---
At Hokke Club Group, for breakfast, lunch, and dinner, allergenic ingredients such as (egg, milk, wheat, shrimp, crab, buckwheat, and peanut) and non-allergenic ingredients are prepared in the same kitchen, using the same utensils, oils etc. We may not be able to respond to certain allergy requests. We appreciate your understanding.
We have a wide variety of menus, including Japanese, Western foods, drink bars, focusing on Kyoto's style "Obanzai" cuisine. Please have a delicious breakfast.
※ Breakfast is only available for our staying guests.
Information
Breakfast

6:30〜10:00
(Please come before 9:30)

Number of seats

100 seats in total