-A Taste of Local Cuisine-
Breakfast ・Restaurant
A pleasant morning starts with a good breakfast.
Kick-start your day with our delicious local cuisine!
Breakfast is the most important meal of the day. At Almont Hotel, we prepare a variety of local dishes and Japanese/Western-style dishes to ensure a pleasant start to your day.
---
Breakfast buffet
BREAKFAST
Start your day with a rich and delicious breakfast.
Try our signature dishes and other regional cuisines, as well as our Japanese/Western-style buffet.
In addition to the popular Japanese/Western-style buffet menu, there are also menus with the taste of Okinawa that everyone knows, such as Goya Champloo (changing daily) or Carrot Shirishiri (changing daily). Enjoy the start to your day with a wide selection of dishes.
※ The contents may vary depending on the season
※ The restaurant is only available for our staying guests
Information
Place

Hotel 1F

Price (tax included)

1,430 yen

Time

6:30〜9:30
(Please come before 9:30)

Number of seats

25 seats in total
Treat yourself to our local cuisine at Almont Hotel!
Whether you are traveling for sighteeing purposes or for business purposes, trying the local cuisine is one of the greatest pleasures of traveling.
Our breakfast buffet provides guests with the best regional ingredients.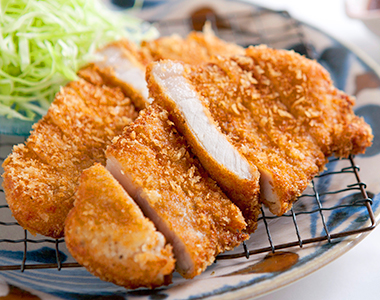 Agu Tonkatsu(changing daily)
A healthy Agu pig raised with a mixture of pineapples. Please enjoy the crispy batter and the tenderness and umami of juicy meat.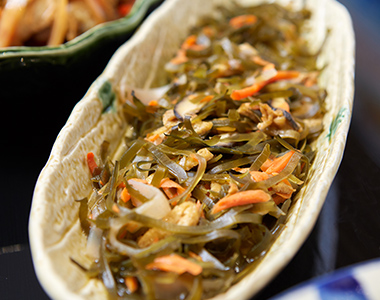 Kubuirichi(changing daily)
Kubu means kelp and irichi means stir-fried food.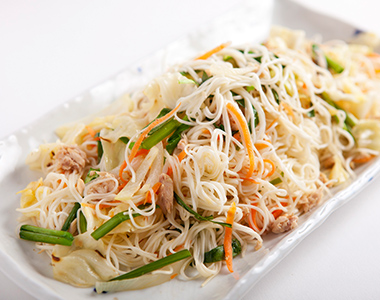 Somen Chanpuru(changing daily)
Chanpuru means to mix.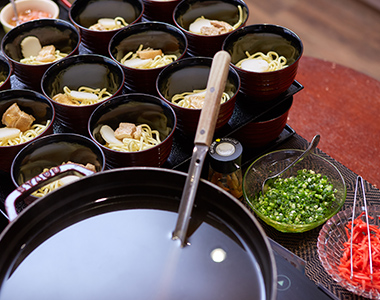 Okinawa soba
Noodles are made only from wheat flour, without using buckwheat flour at all.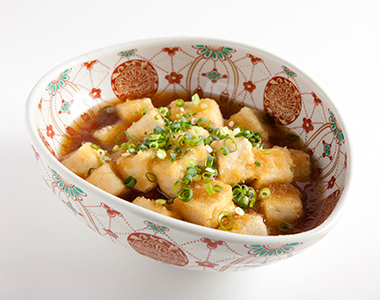 Deep-fried tofu(changing daily)
It is a dish using Okinawan island tofu.
Ground Meat Cutlet(changing daily)
A crispy and juicy minced meat cutlet using homemade bread crumbs.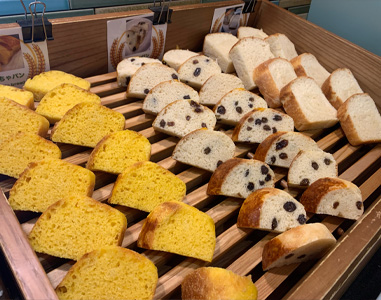 Handmade in the store, freshly baked every morning. Homemade bread.
The dough is kneaded the day before, fermented overnight in the refrigerator for low-temperature aging, and baked the next morning.
We hope you will enjoy our freshly baked, aromatic bread.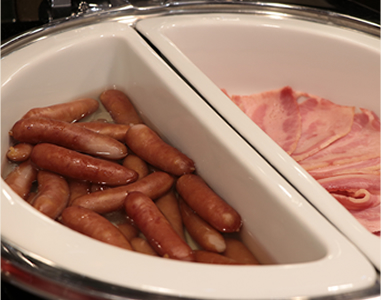 Sausage · Bacon
A menu familiar to you in the morning is also available, such as crispy juicy sausages and bacon.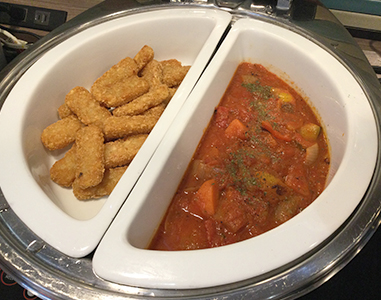 Various breakfast menus
We offer a variety of Western dishes, including ratatouille and hash browns. (Provided daily)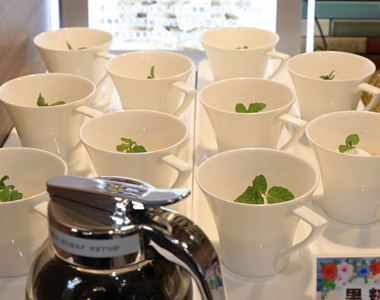 Black Sugar Pudding
It is Almont Hotel's original "Black Sugar Pudding".
The sweetness and aroma of black sugar spread in your mouth. Please try it out!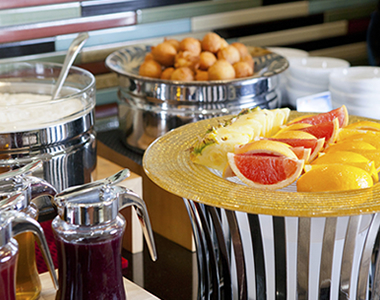 Variety of fruits
We offer a wide variety of fruits.
Drink
We prepare coffee made with freshly ground beans, fresh milk and soft drinks. Please choose your favorite drink.
For Guests with Food Allergies
---
At Hokke Club Group, for breakfast, lunch, and dinner, allergenic ingredients such as (egg, milk, wheat, shrimp, crab, buckwheat, and peanut) and non-allergenic ingredients are prepared in the same kitchen, using the same utensils, oils etc. We may not be able to respond to certain allergy requests. We appreciate your understanding.
At Almont Hotel Naha-Kenchomae, we are trying our best to offer you local dishes. It is served in the breakfast buffet, where you can taste the local ingredients.
※ Breakfast is only available for our staying guests.
Information
Breakfast

6:30〜9:30
(Please come before 9:30)

Number of seats

25 seats in total