Functional and simple design
Stay comfortably in Tokyo Nihonbashi!
Easy access to major areas of Tokyo (Disney Resort, Akihabara, Shibuya, Roppongi, etc.)
Almont Inn Nihonbashi is the perfect location for sightseeing,
We want to make our guests comfortable during their stay. Please spend a relaxing time in our cozy space that will make you feel the heart of our hospitality.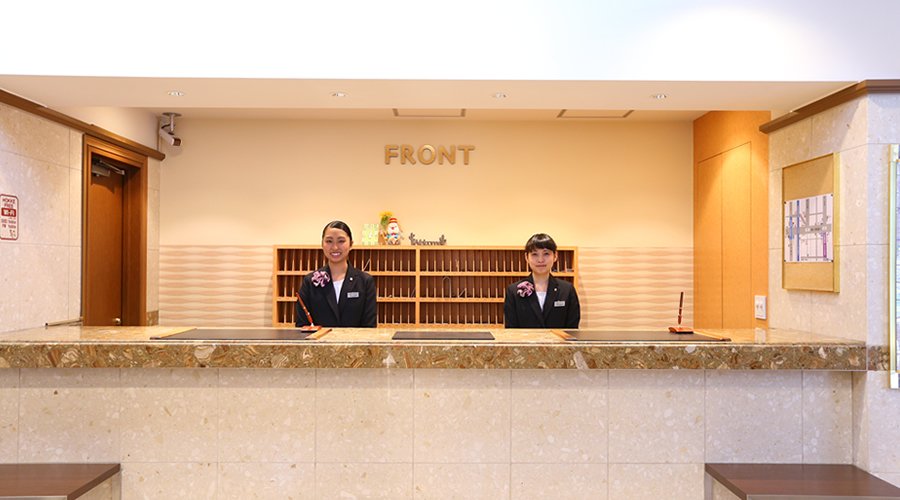 We will welcome you with our warm service. Please feel free to ask us for any requests.
Our relaxing lobby.
In the morning, we have bread prepared directly from the factory, coffee, juice, etc.
It is a place to forget a bit before going out or when coming back.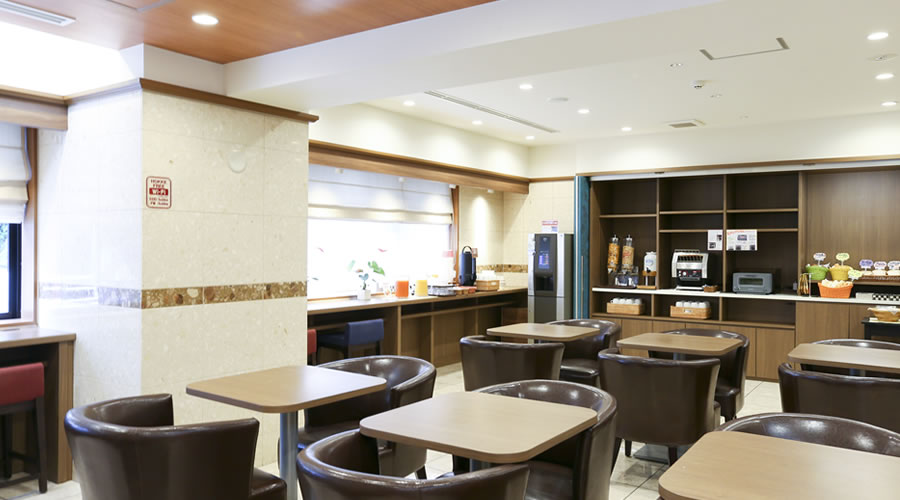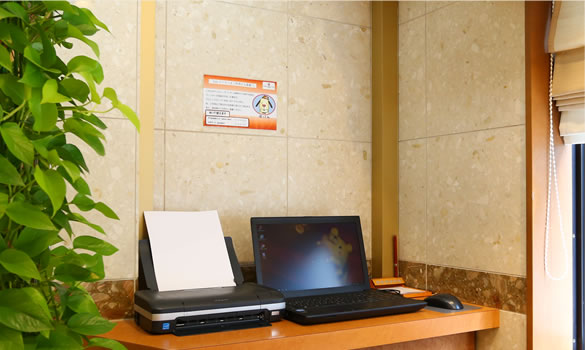 1F PC corner
There is a PC corner with computer and printer installed near the front desk on the first floor.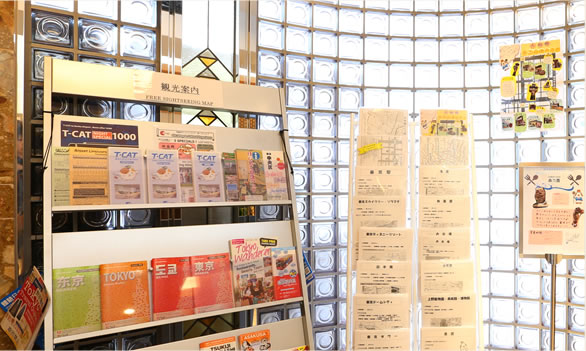 1F Brochure corner
This includes information on famous Tokyo sightseeing spots in each language and facilities nearby the hotel.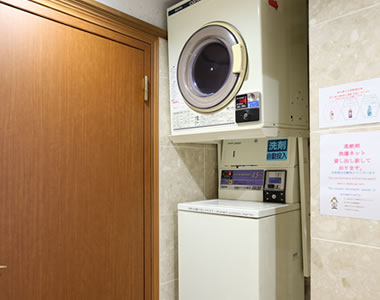 1F Coin laundry
Washing 200 yen · · · 1 time / Drying 30 minutes · · · 100 yen
※ Detergent is automatically inserted.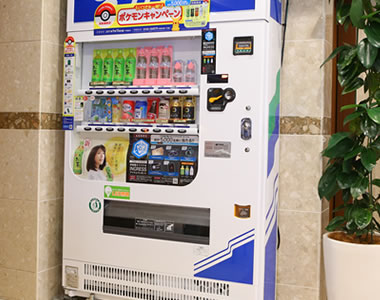 1F Vending machines
There are vending machines installed on the 1st floor.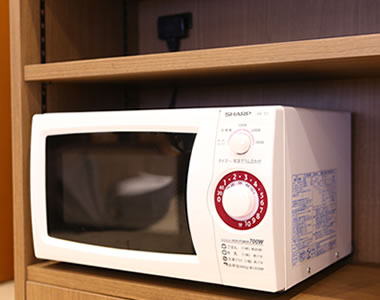 1F Microwave
We provide a microwave. Please feel free to use it.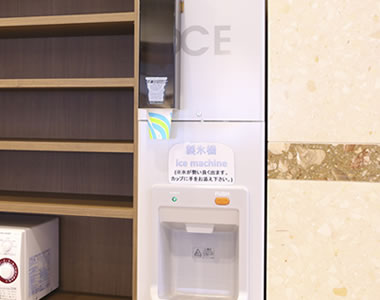 1F Ice machine
Ice machine is installed on the 1F. Please feel free to use it.
Facilities on site

1F

Front, Lobby, Ice machine, Coin laundry
Rooms

Room equipments
TV / Internet connection (Wi-Fi available) / Bath / Shower toilet / Air conditioner / Humidifier / Empty refrigerator / Electric kettle / Trouser press (free rental) / Ion dryer / Mobile charger / Resesh / Hanger / Shoehorn / Alarm clock
Parking lot
There is a parking lot with 3 slots available on a first-come-first-served basis.
1000 yen per night.
※ Reservations are not available