-A Taste of Local Cuisine-
Breakfast / Restaurant
A pleasant morning starts with a good breakfast.
Kick-start your day with our delicious local cuisine!
Breakfast is the most important meal of the day. At Hokke club, we prepare a variety of local dishes and Japanese/Western-style dishes to ensure a pleasant start to your day.
Breakfast buffet
BREAKFAST
Start your day with a rich and delicious breakfast.
Try our signature dishes and other regional cuisines, as well as our Japanese/Western-style buffet.
Our popular Japanese/Western-style buffet includes local dishes such as "Zunda tofu" and "Beef tongue curry". Enjoy the start to your day with our selection of dishes.
※ The contents may vary depending on the season
※ The restaurant is only available for our staying guests
Information
Location

Hotel 2F

Price (tax included)

Adult 1,540 yen
Child (elementary school) 770 yen
Free for preschool child

Time

6:30〜10:00
(Please come before 9:30)
Local Cuisine
LOCAL CUISINE
Treat yourself to our local cuisine at Almont Hotel!
Whether you are traveling for sighteeing purposes or for business purposes, trying the local cuisine is one of the greatest pleasures of traveling.
Our breakfast buffet provides guests with the best regional ingredients.
We also change our menu every 2 months!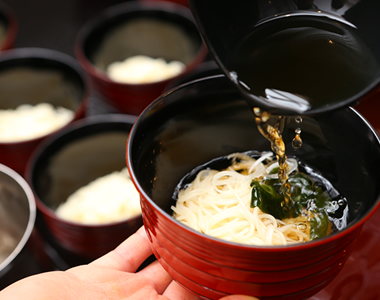 Shiraishi unmen
Made using buckwheat flour, these noodles have a light, earthy, traditional flavour that can be enjoyed hot or cold with tsuyu dipping sauce and fresh garnishes.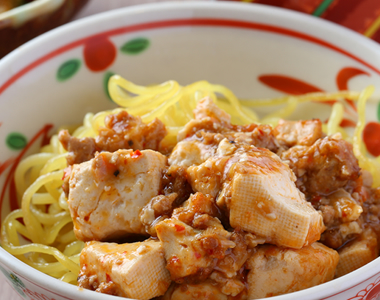 Sendai mabodofu
It is a B-class gourmet of Sendai known by many people. Please pour hot Mabo tofu over the stir-fried noodles and eat it.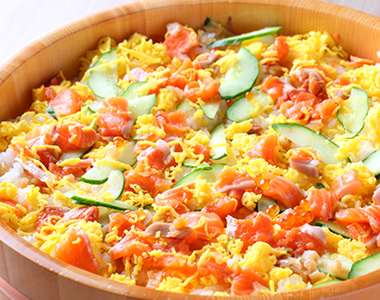 Silver Salmon and Ikura Chirashi Sushi
Made using "Kinkagin", one of the "Kinka brand" fish of Sendai city.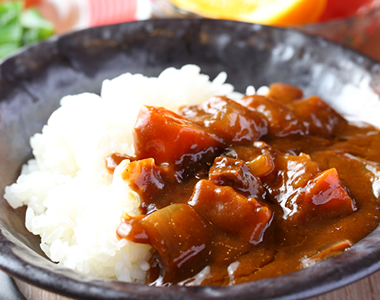 Beef tongue curry
What is the secret of a good taste? A lot of vegetables are stewed, a coffee is added to the hidden taste, and the Sendai specialty "beef tongue" is added. Please have a taste!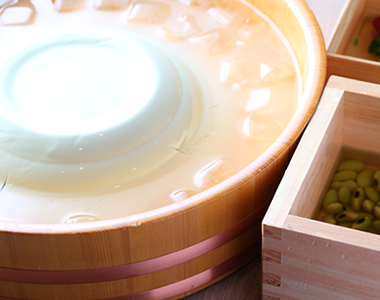 Zunda tofu
Zunda is a paste made by mashing edamame or broad beans.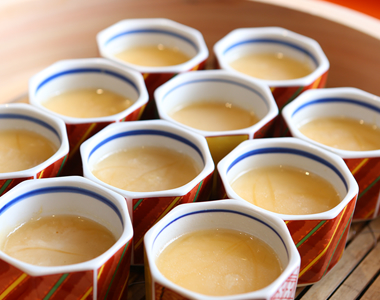 Kesennuma's Specialty Fukahire Chawanmushi
Kesennuma made with high-class ingredients and served with Chawanmushi (custard).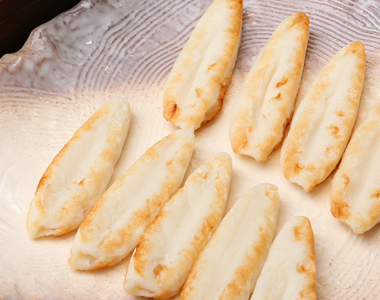 Sendai Speciality Sasa Kamaboko – Sendai beef soup stock
Miyagi prefecture is the birthplace of Sasa Kamaboko. Eat it with wasabi oil.
A dish using Miyagi prefecture's luxury brand "Sendai beef". The ingredients are cooked in the sukiyaki with eggs plumped with soup. Excellent with beef plow and sushi roll.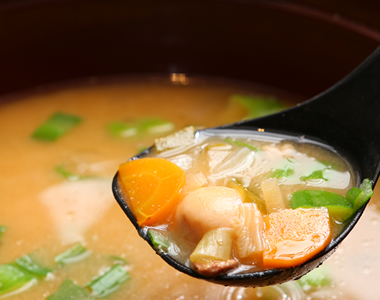 Sendai potato soup
The main ingredient is pork and taro, and it is seasoned with Sendai miso (fermented soybean paste).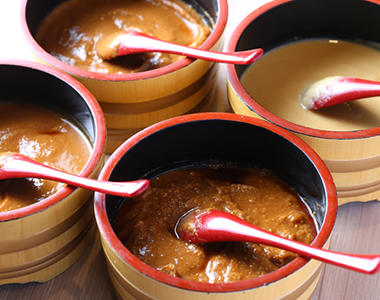 Compare our 4 Sendai miso soups.
You can taste the different kind of miso, please choose your favorite.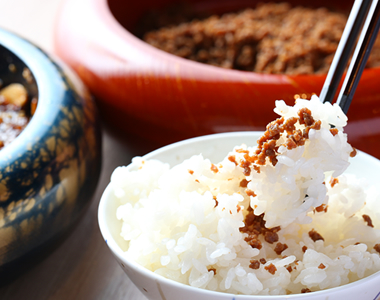 Soup of beef tongue – Hitomebore
"Beef tongue stew" taste well with "Hitomebore" which is characterized by a soft texture.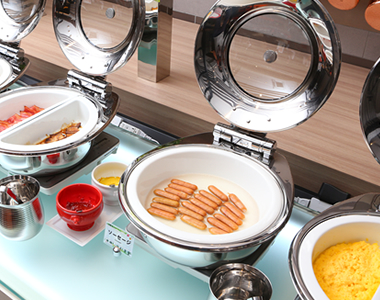 Western-style corner
The Western-style corner centered on" Zao cream cheese scrambled eggs" is also very popular.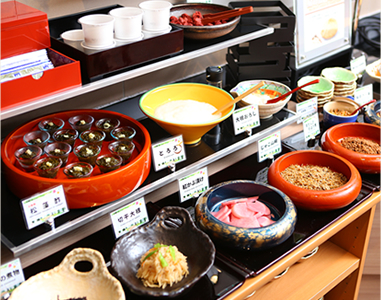 Meal accompaniment
Another dish for accompanying your meal?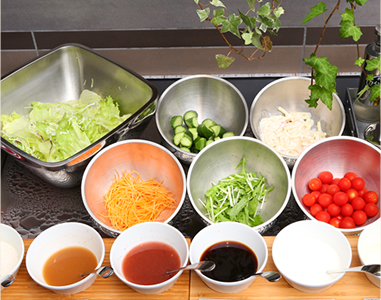 Variety of salads
We are preparing a variety of dressings for accompanying fresh vegetables.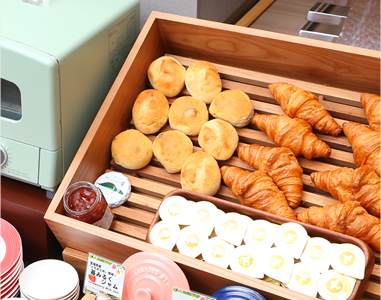 Wide Selection of Breads
We also offer bread and jam as the Western-style cuisine.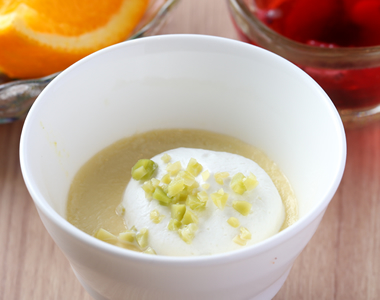 Zunda Pudding
"Zunda Pudding" is handmade by our chef using edamame. It tastefully made with delicious cream.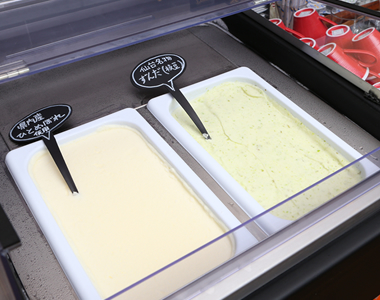 Miyagi local gelato
You can taste the rare flavor used in all the Miyagi specialty products.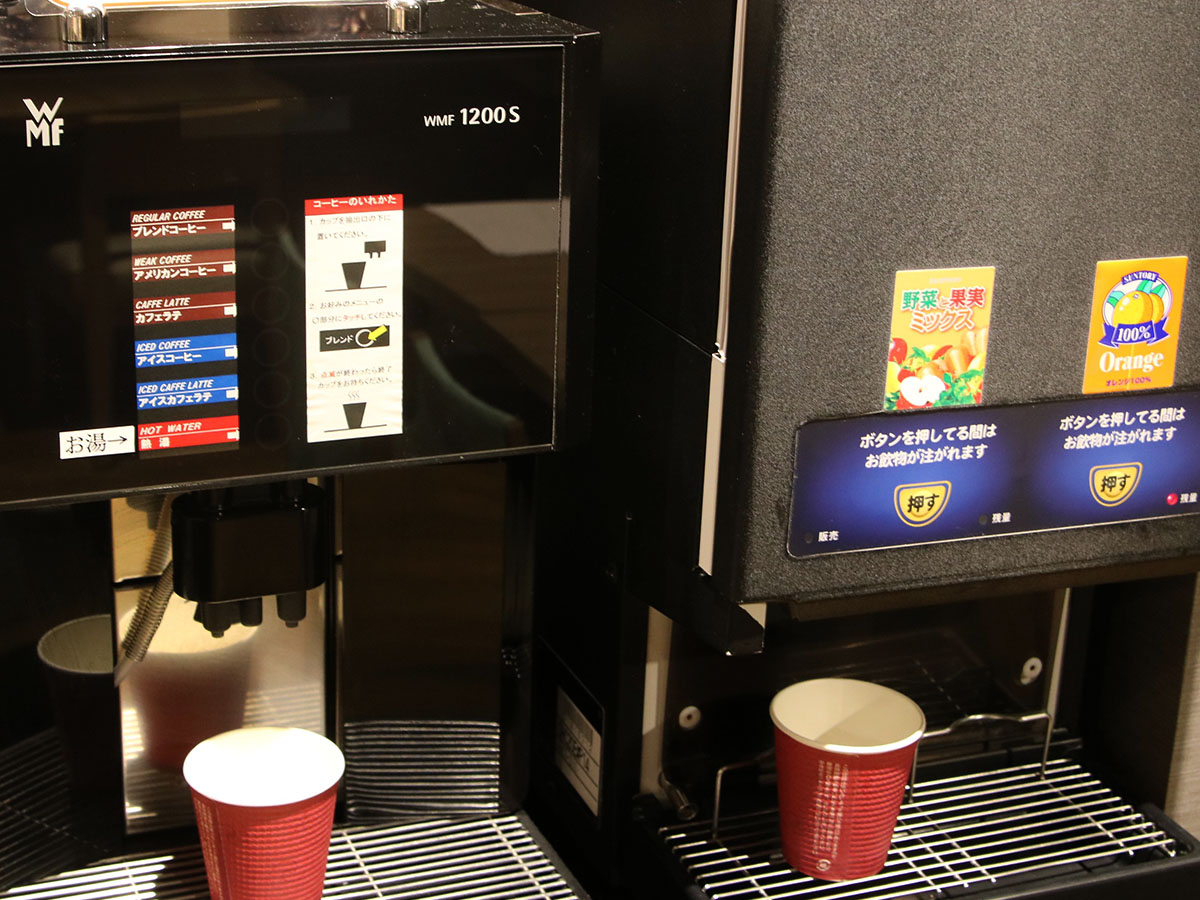 Drink corner
How about fresh orange juice or awakening coffee?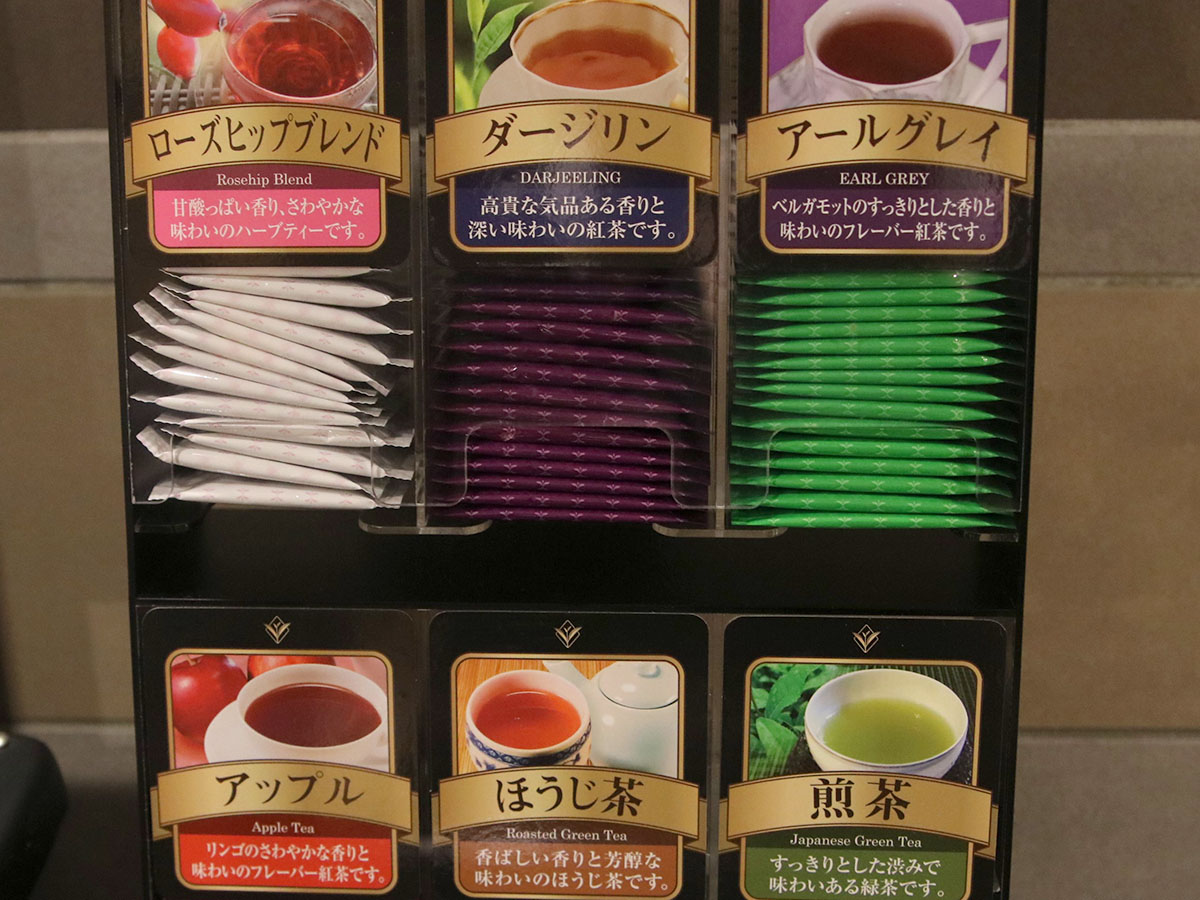 Tea corner
We offer various types of tea. How about with a dessert after a meal?
For Guests with Food Allergies
---
At Hokke Club Group, for breakfast, lunch, and dinner, allergenic ingredients such as (egg, milk, wheat, shrimp, crab, buckwheat, and peanut) and non-allergenic ingredients are prepared in the same kitchen, using the same utensils, oils etc. We may not be able to respond to certain allergy requests. We appreciate your understanding.
At Almont Hotel Sendai, we are trying our best to offer you local dishes. It is served in the breakfast buffet, where you can taste the local ingredients.
※ Breakfast is only available for our staying guests.
Information
Breakfast

6:30〜10:00
(Please come before 9:30)

Number of seats

52 seats in total