-A Taste of Local Cuisine-
Breakfast ・Restaurant
A pleasant morning starts with a good breakfast.
Kick-start your day with our delicious local cuisine!
Breakfast is the most important meal of the day.
At Hokke club, we prepare a variety of local dishes and Japanese/Western-style dishes
to ensure a pleasant start to your day.
Start your day with a rich and delicious breakfast.
Try our specialty dishes from Hiroshima and other regional cuisine. As well as our Japanese/Western-style buffet which includes desserts and drinks.
Our popular Japanese/Western-style buffet includes regional dishes like "Navy's braised meat and potato", unique to Hiroshima. Enjoy the start to your day with a wide selection of dishes.
※ The contents may vary depending on the season
※ Restaurant is only available for our staying guests
Information
Location

1F Hotel

Price (tax incld.)

1,430 yen
※Prices will change during New Year's holiday

Operating hours

6:30~10:00 (Last entry 9:30)

Number of seats

100 seats total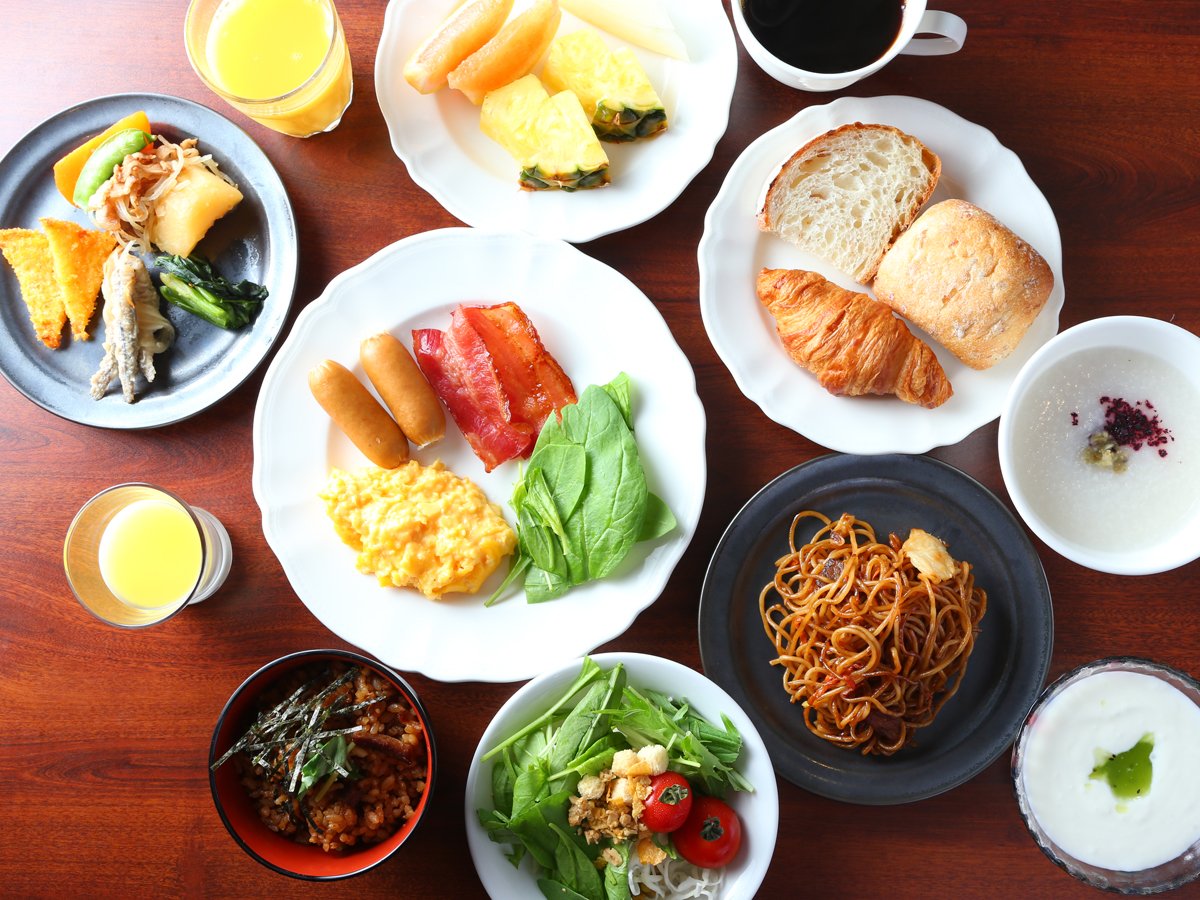 Treat yourself to our local cuisine.
Whether you are traveling for sighteeing purposes or for business purposes, trying the local cuisine is one of the greatest pleasures of traveling.
Our breakfast buffet provides guests with the best regional ingredients. We also change our menu every 2 months!
We also change our menu every 2 months!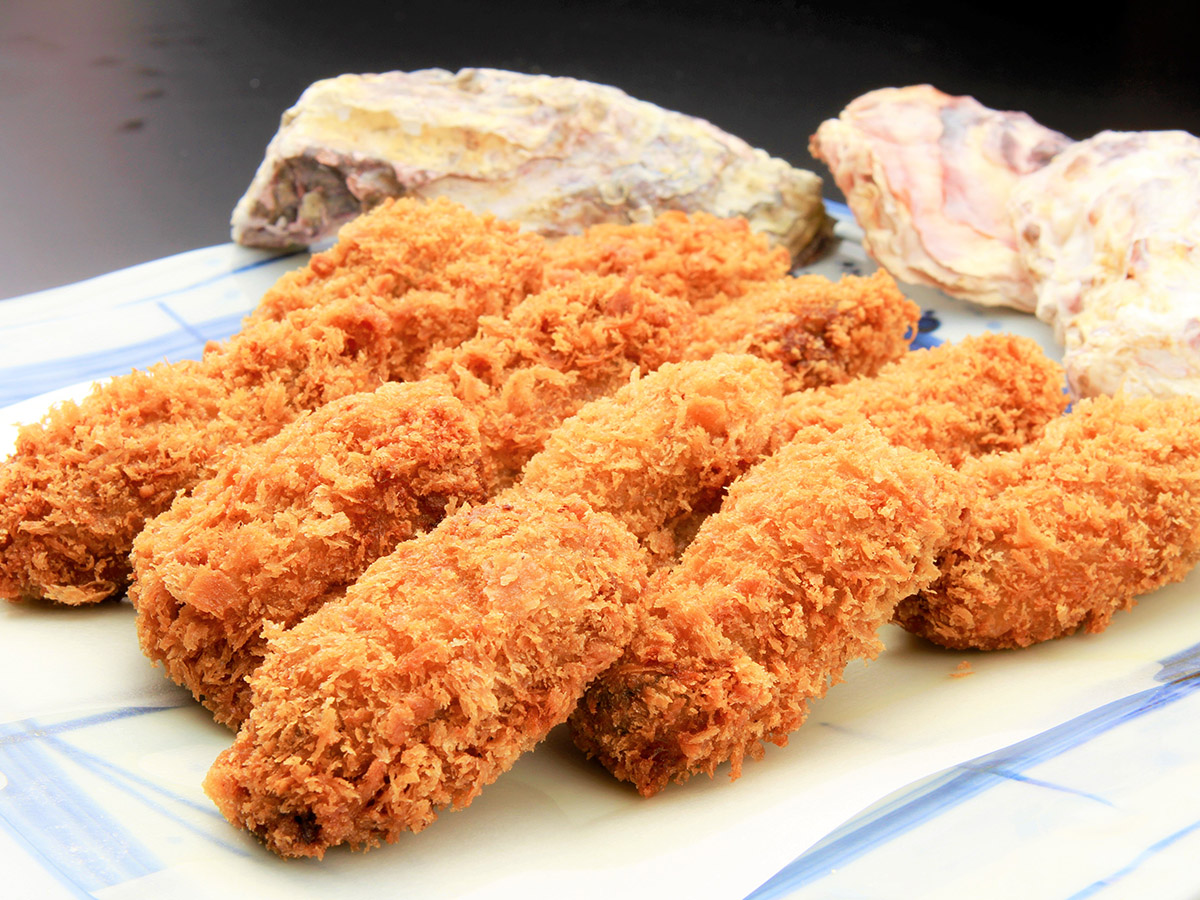 Fried oysters from Hiroshima
Fried food using oysters from Hiroshima prefecture. The outside has a crispy texture, and the inside has nice oyster texture.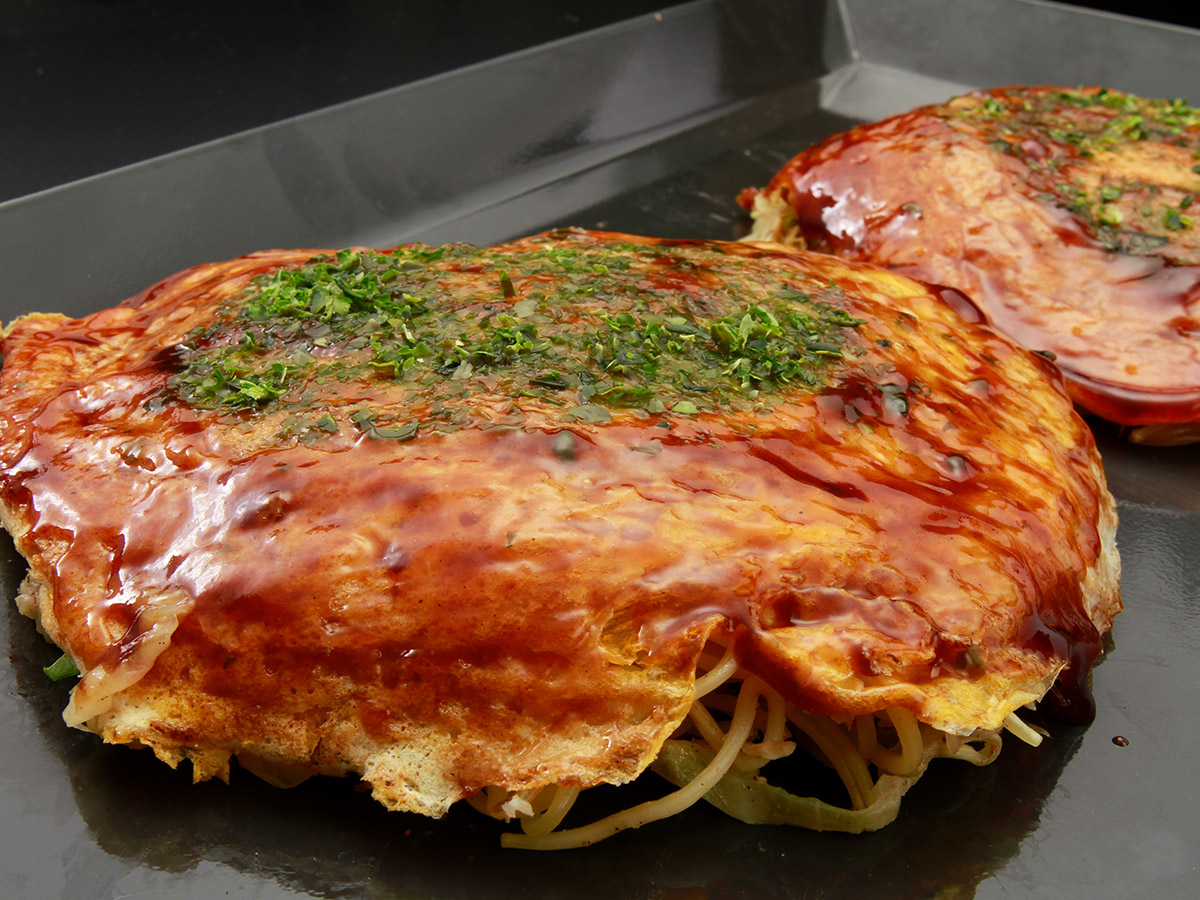 Hiroshima style okonomiyaki
Unlike Osaka-style okonomiyaki, Hiroshima-style okonomiyaki is grilled in layers without mixing the dough and ingredients. The sauce uses carp sauce, which is commonly used in okonomiyaki restaurants in Hiroshima. While Otafuku Sauce, which is often used in Hiroshima, is sweet, Carp Sauce has a slightly spicy flavor than Otafuku Sauce.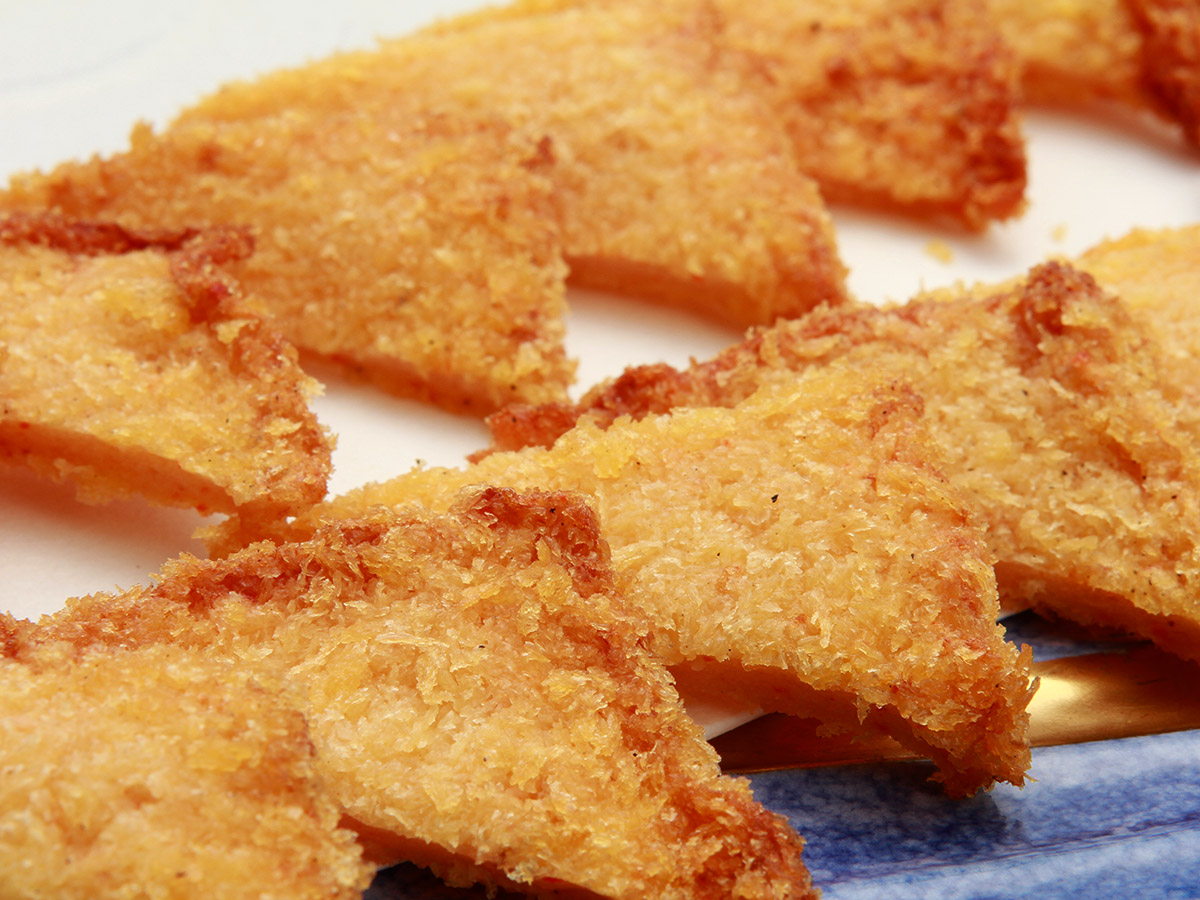 Gansu
Mashed fish battered and deep-fried. The peppers in the fish gives its spicy flavor. Perfect with a bowl of rice, or as an appetizer for alcohol.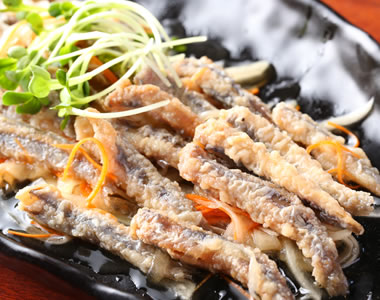 Pickled Deep-fried Sardine
Sardines have long been a staple of Hiroshima. With our pickled feep-fried sardine, you will enjoy the sweet and sour taste that many locals are familiar with.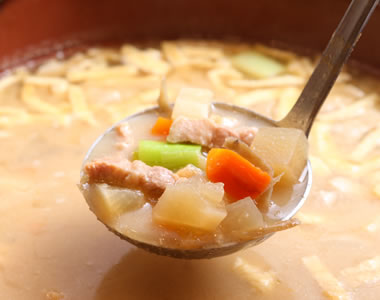 Local Miso Soup
Nutrient-rich miso soup, prepared with plenty of local vegetables.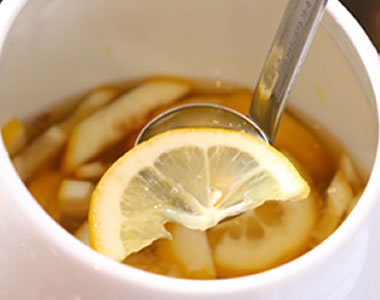 Lemon Vinegar
Hiroshima prefecture is the largest producer of lemons in Japan. Lemons produced in Setouchi are especially rich in flavor. The skin can be eaten as well, since no preservatives are used.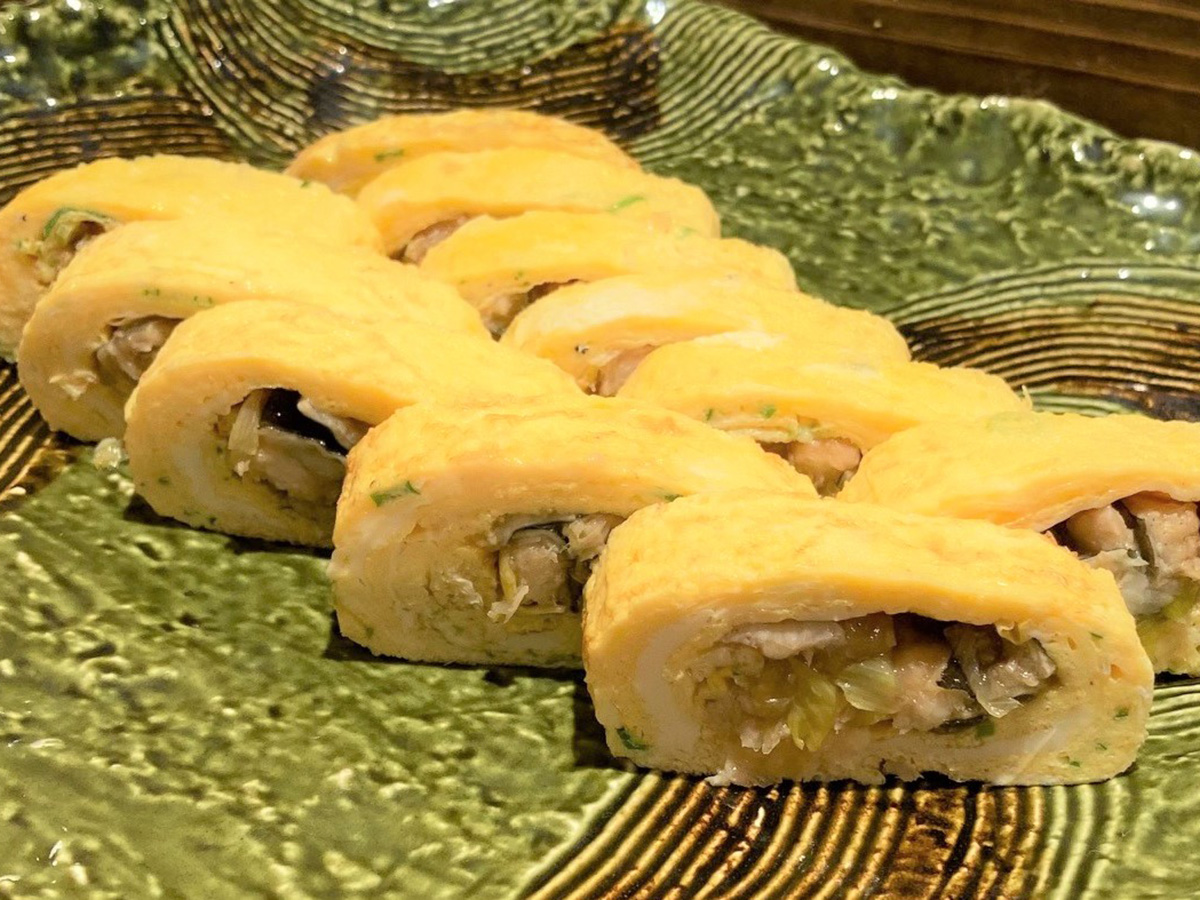 Soup roll egg with boiled sardines
I wrapped the fluffy boiled sardines with soup stock eggs. If you eat it with boiled down, the flavor will be even richer!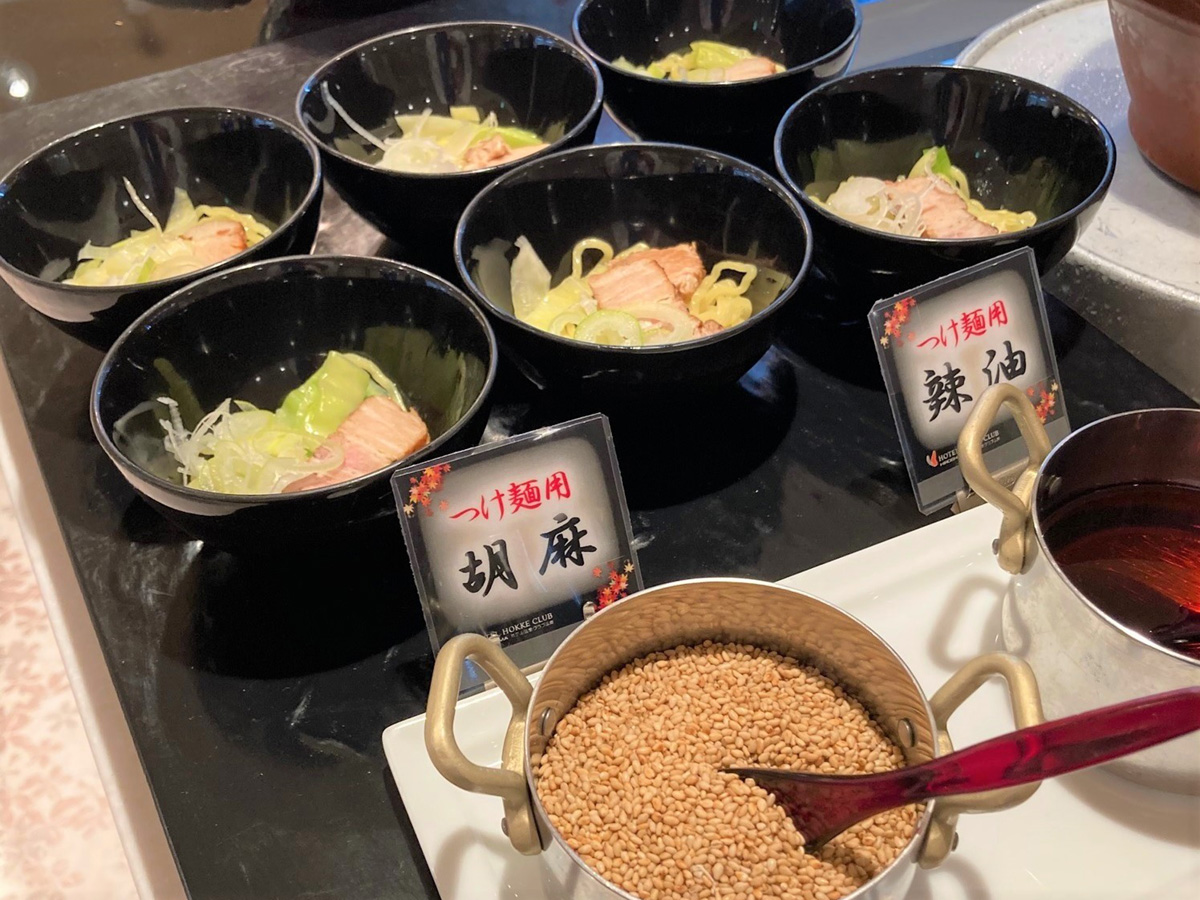 Hiroshima-style tsukemen
Now, next to okonomiyaki, it's a local gourmet in Hiroshima! Enjoy your favorite spiciness with chili oil.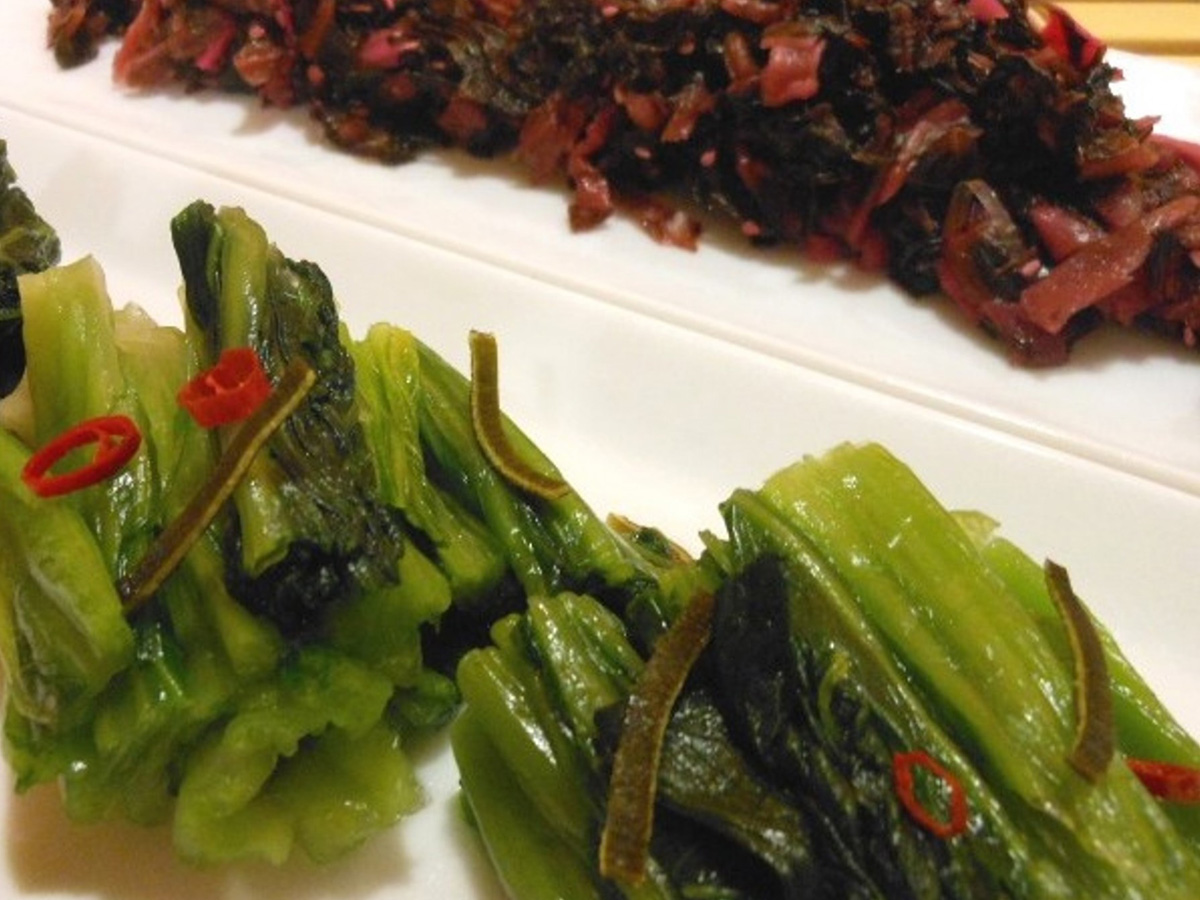 Japan's three major pickles "Hiroshima pickles" and "Aki purple"
Hiroshima vegetable pickles are the best to accompany rice, and it is best to wrap the rice in green leaves and eat it. Aki purple with the Hiroshima greens attached to shiso will also be served with rice!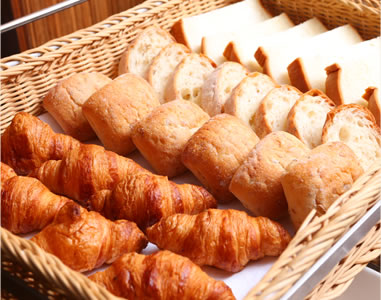 Wide Selection of Breads
We provide a variety of different breads, including rolls and croissants. Our mini croissants and chocolate bread are especially popular with our guests.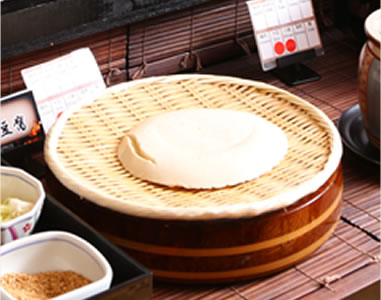 Tofu (in colander)
Enjoy our smooth and easy to eat tofu.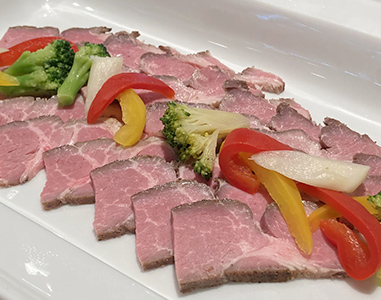 Chef's proud roast pork
Please enjoy with "balsamic sauce", "wasabi soy sauce" and "grain mustard" if you like.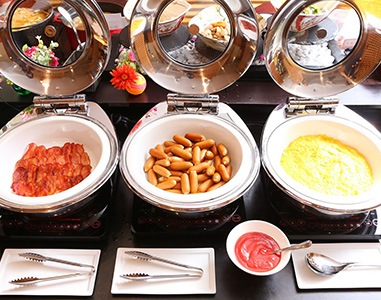 Scrambled eggs, bacon, wiener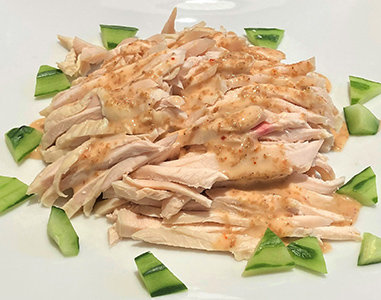 Bon bon chicken
Please enjoy it as it is or as a salad topping.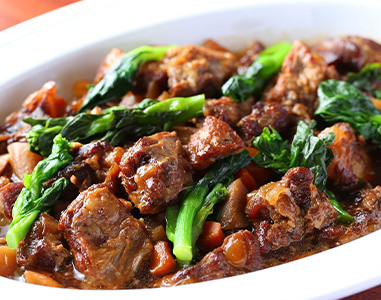 Soft boiled pork cartilage
A popular menu from the Kagoshima store has become a staple in Hiroshima. The cartilage that has been carefully simmered in a pressure cooker feels like a toro!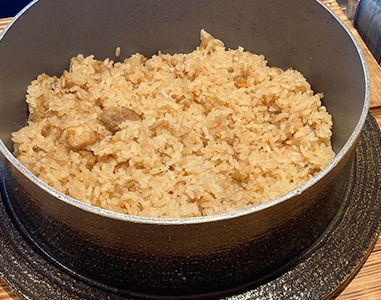 Chicken cooked rice
We use chicken from Hiroshima prefecture.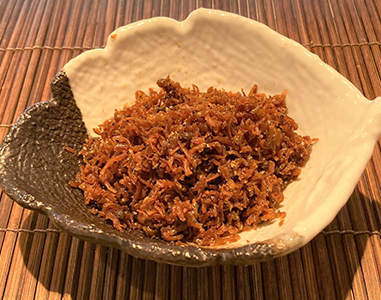 Sansho Chirimen
Ideal to accompany rice.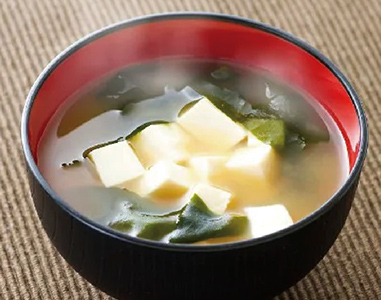 Chin soup miso soup
Finished in a flavorful miso soup.
Marinated octopus
Gently marinated domestic octopus.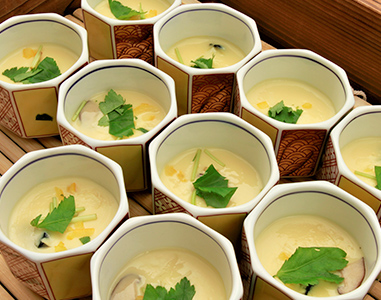 Chawanmushi with oysters
It is a chawanmushi with oyster flavor added to the soup stock and you can feel the sea.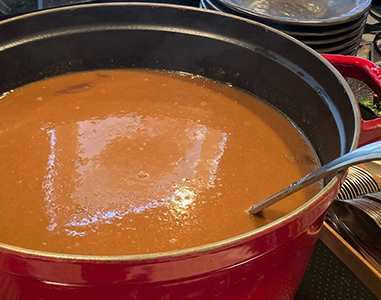 Hotel curry
Morning curry is very popular.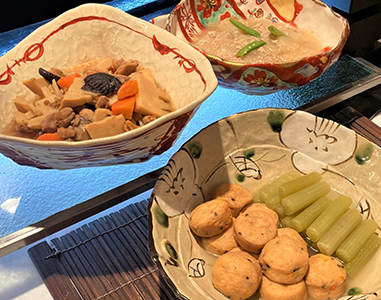 Various simmered dishes
We offer simmered dishes that are kind to the body.
Fruits and desserts
A full range of desserts including cakes, jellies, puddings, and fruits.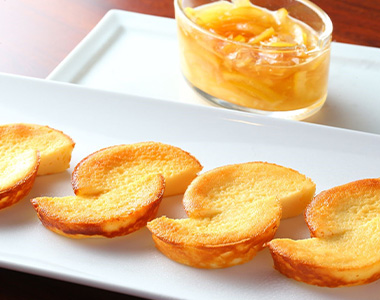 Yuzu cheese cake
A slightly fragrant yuzu flavor.
Hassaku jelly
Made with hassaku from the Setouchi region. With its bitterness and sweetness, this is a dessert for adults.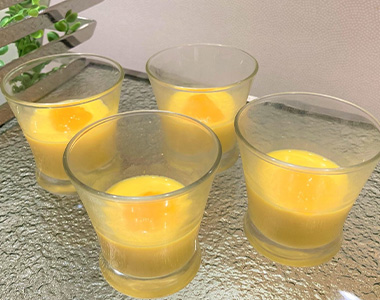 Mango pudding
It's handmade every day, and when you put it in your mouth, it has a tongue-in-cheek taste!
Matcha green tea pudding
The plump texture is addictive!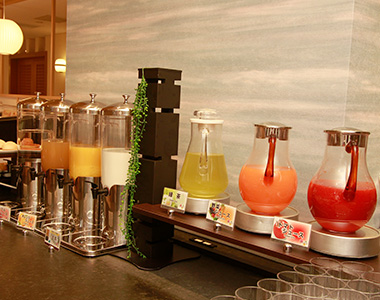 Drink
Enjoy your favorite drink, such as coffee or tea brewed with freshly ground beans.
For Guests with Food Allergies
---
At Hokke Club Group, for breakfast, lunch, and dinner, allergenic ingredients such as (egg, milk, wheat, shrimp, crab, buckwheat, and peanut) and non-allergenic ingredients are prepared in the same kitchen, using the same utensils, oils etc. We may not be able to respond to certain allergy requests. We appreciate your understanding.
Enjoy our popular lunch buffet prepared by our expert chefs! All 25 dishes are prepared on a daily basis!
 Information
Price

1,500 yen
※The price will change during events.

Operating hours

11:30~13:30(Last order 13:00)
※Closed Sunday, Monday, Public Holidays (closed during Obon and New Years) Contact us for more information: 082-248-3371
We serve a variety of different dishes, including local cuisine. Kick-start your day with our lavish buffet.
※ Breakfast is only available for our staying guests.
Information
Breakfast
Buffet

6:30〜10:00
(Last entry 9:30)

Lunch
Buffet

11:30〜13:30
(Last entry 13:00)

Number of seats

100 seats total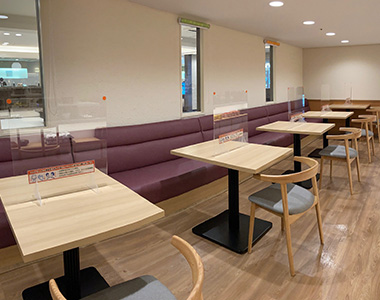 Splash prevention acrylic board
It will be installed in all seats.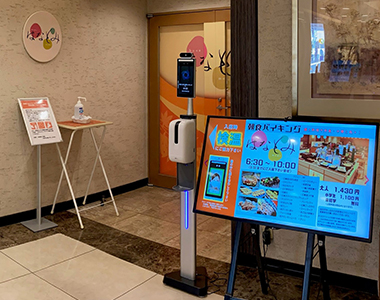 Thermo camera temperature measurement
Please cooperate with the non-contact thermo camera temperature measurement at the entrance.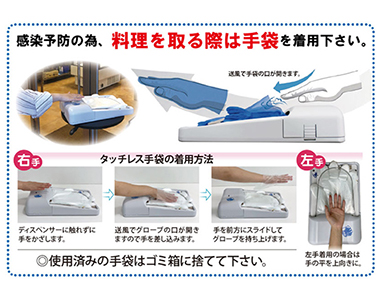 Touchless Aero Gloves
Please wear vinyl gloves when you pick food.