-A Taste of Local Cuisine-
Breakfast ・Restaurant
A pleasant morning starts with a good breakfast.
Kick-start your day with our delicious local cuisine!
Breakfast is the most important meal of the day.
At Hokke club, we prepare a variety of local dishes and Japanese/Western-style dishes
to ensure a pleasant start to your day.
Start your day with a rich and delicious breakfast.
Try our signature dishes and other regional cuisines, as well as our Japanese/Western-style buffet.
Our popular Japanese/Western-style buffet includes menus such as Toriten (Japanese Tempura style fried chicken) and Nakatsu Karaage. Enjoy the start to your day with a wide selection of dishes.
※ The contents may vary depending on the season
Information
Place

Restaurant "Lotus"

Price (tax included)

1,210 yen

Operating hours:

6:30-10:00

(Please come before 9:30)

Number of seats

70 seats in total
Treat yourself to our local cuisine.
Whether you are traveling for sighteeing purposes (Oita, Beppu Onsen) or for business purposes, trying the local cuisine is one of the greatest pleasures of traveling.
Our breakfast buffet provides guests with the best regional ingredients.
We also change our menu every 2 months!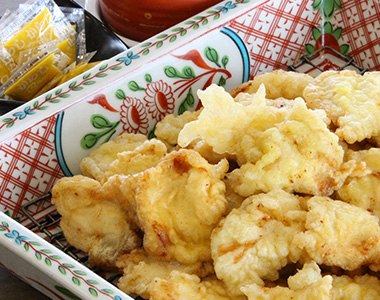 Toriten
Toriten is a Japanese Tempura style fried chicken and an original food from Oita Prefecture. The most common sauce is Ponzu sauce (made with Soy sauce and vinegar). Please enjoy the crispy fluffy texture.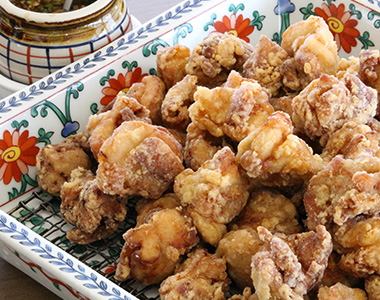 Nakatsu Karaage
We reproduced the local gourmet of Nakatsu city in Oita Prefecture. The city is known for its original recipe of Karaage. The fried chicken is marinated in "sauce" with ginger, garlic and green onions added to soy sauce.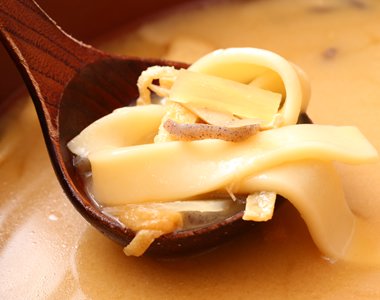 Dango-jiru
Dango-jiru is a local specialty in Oita. It is made by boiling flat noodles made from wheat flour together with ingredients such as radishes, carrots, burdock roots, aroids and shiitake mushrooms in miso flavored dashi (broth).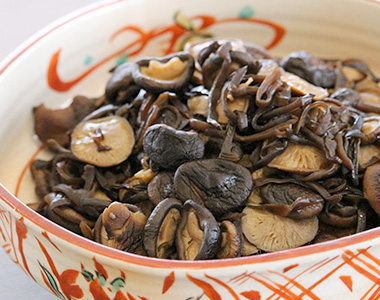 Shiitake mushrooms boiled
With the highest dried mushroom production in the whole of Japan (40 to 50%), please try and taste the Oita Shiitake, which is large and thick, completely different from the others.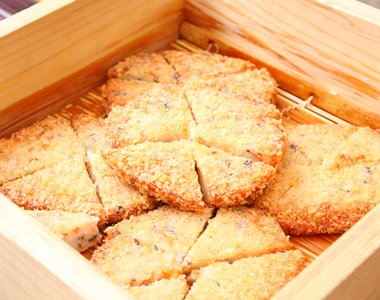 Gyorokke (squashing flavor)
It is a famous dish from Oita which mixes vegetables in fish surimi with crushed breadcrumbs and fried in croquette shape.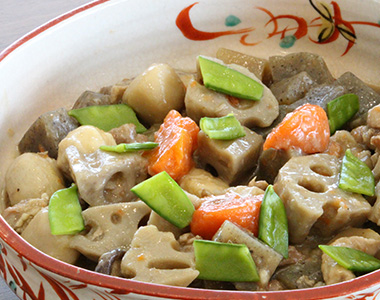 Gameni
It is a dish that originated from northern Kyushu, made of braised chicken and vegetables.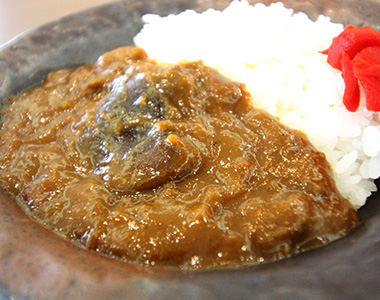 Bungo's Shiitake Mushroom Curry
You can taste Bungo's shiitake even with curry.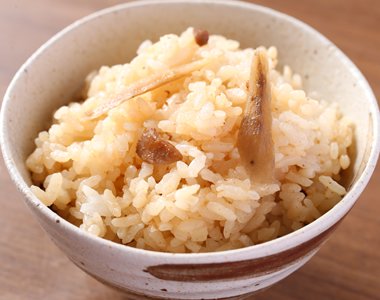 Tori meshi (chicken rice)
It's a simple but delicious dish of chicken and burdock.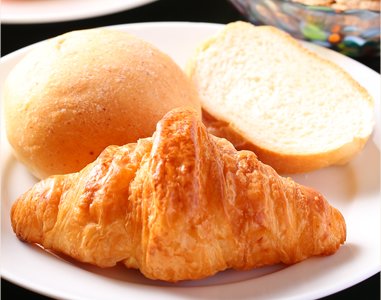 Wide Selection of Breads
We provide a variety of different breads, including rolls and croissants. Our mini croissants and chocolate bread are especially popular with our guests.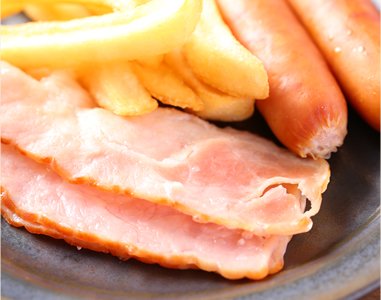 Western-style Menu
Try a variety of popular Western-style dishes. We serve scrambled eggs, sausages, bacon, french fries and much more.
Salad
Eat a lot of fresh vegetables, for a healthy breakfast. Macaroni, potato salad and various dressings are also available. Please enjoy your favorite salad.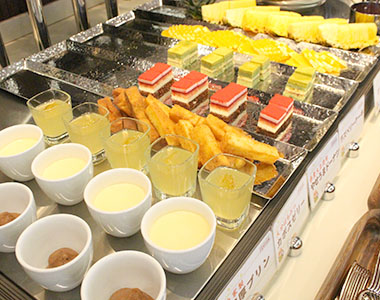 Various desserts
We have several types of mousse, pudding, petit cake, fruit, etc.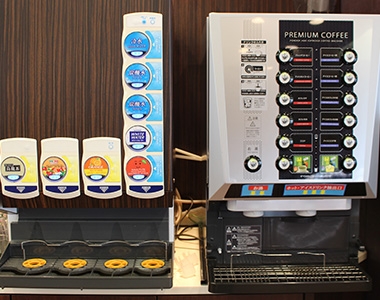 Drink bar
Please choose your favorite drink such as coffee brewed with freshly ground beans, milk, vegetable juice.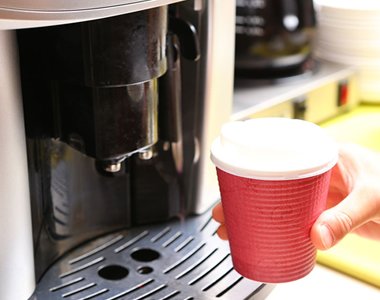 Take out coffee
You can take-out fresh coffee to your room after dinner.
For Guests with Food Allergies
---
At Hokke Club Group, for breakfast, lunch, and dinner, allergenic ingredients such as (egg, milk, wheat, shrimp, crab, buckwheat, and peanut) and non-allergenic ingredients are prepared in the same kitchen, using the same utensils, oils etc. We may not be able to respond to certain allergy requests. We appreciate your understanding.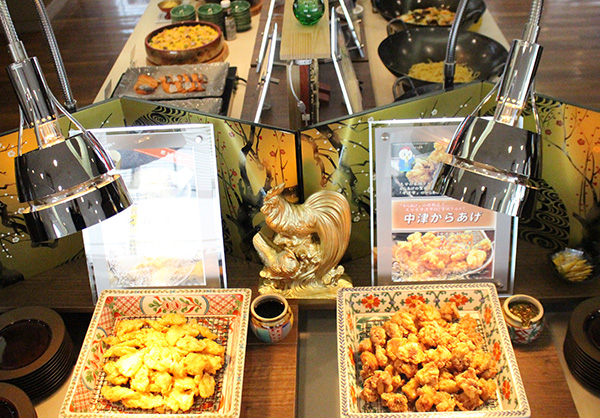 We serve a variety of different dishes, including local cuisine. Kick-start your day with our lavish buffet.
※ Breakfast is only available for our staying guests.
Information
Breakfast

6:30〜10:00
(Please come before 9:30)

Number of seats

70 seats in total