- Taste local Japanese food -
Breakfast / Restaurant
A pleasant morning starts from breakfast.
Boost your energy from local Japanese food!
Breakfast is source of energy for every day. In the Hokke Club, fill your mind and body with energy.
We provide breakfast buffet style with Japanese and Western meals including local cuisine and classic menu.
Please enjoy local cuisine and choose your favorite menu.
Breakfast buffet
BREAKFAST
Start your day with a rich and delicious breakfast.
Let's try the signature dishes of Sapporo and other regional foods including Japanese / Western buffet menu with dessert / drink.
Our Japanese and Western buffet menu includes the famous dishes of Hokkaido like Ishikari Soup (Ishikari-style salmon miso soup) and Zangi (Hokkaido-style deep-fried chicken). Please start your day by enjoying our buffet style that allows you to choose your favorites foods from a large choice of menus.

※ The contents may vary depending on the period.
※ The restaurant is only available for our staying guests.

Information
Place

B2F Restaurant "Lotus"

Price (tax included)

1100 yen

Time

6:30〜10:00
(Please come before 9:30)

【Notice of change in breakfast buffet business hours】
《Change after》Weekday 6:30~9:30(Please come before 9:00)
Weekend / holiday 6:30~10:00(Please come before 9:30)
《period》From staying on February 15, 2021 to for the time being (from breakfast on February 16)
Local Cuisine
LOCAL CUISINE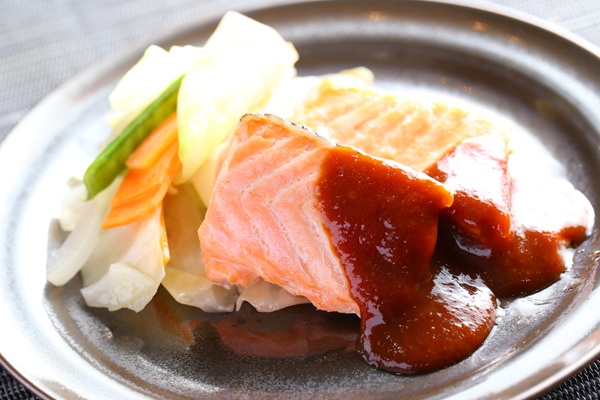 Your body and mind will be satisfied with the taste of the local cuisine at Hotel Hokke Club!
Not only for sightseeing purposes, but also for business trips, it is one of the great pleasures to eat local cuisine.
Hotel Hokke Club welcomes customers with breakfast buffet making from regional ingredients.
Also, the "local tasting tour" which changes every 2 months is also available!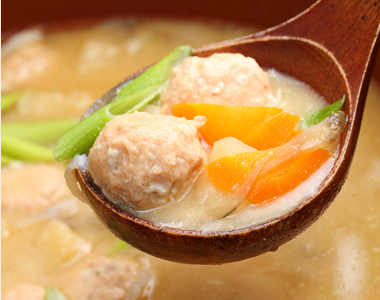 Ishikari Soup (Ishikari-style salmon miso soup)
Hokkaido's local cuisine. Salmon is not a fillet but it is homemade minced.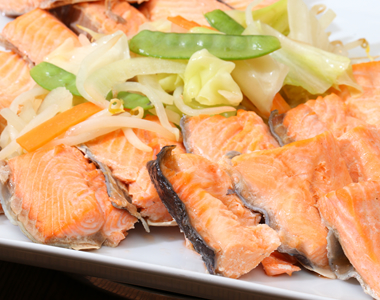 Salmon Chan Chan Yaki (Grilled salmon with vegetables recipe)
A local cuisine of Hokkaido, a famous dish from fishermen's town.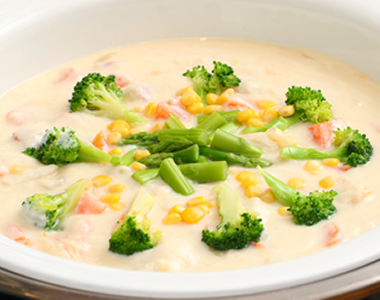 Hokkaido Cream Stew (changing daily)
A dish boasted with plenty of fresh vegetables.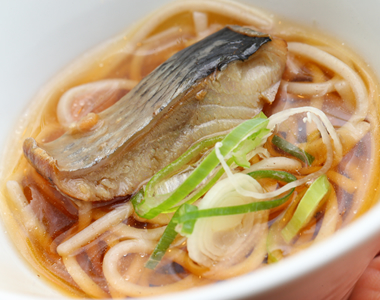 Nishin Soba (Soba noodle soup with herring)
A specialty of Esashi town in Hokkaido. Nishin Soba is a bowl of buckwheat noodles served with dried herring simmered in soy sauce, mirin sweet cooking rice wine and sugar.
* There is no offer in February and March because it will be changed to Sendai Noodles.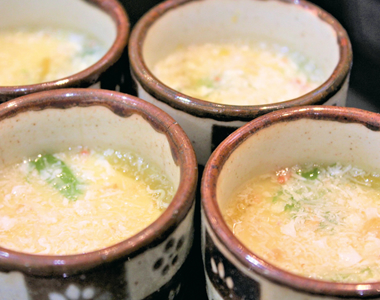 Snow Crab Ankake Chawanmushi
Refreshing with Yuzu flavor.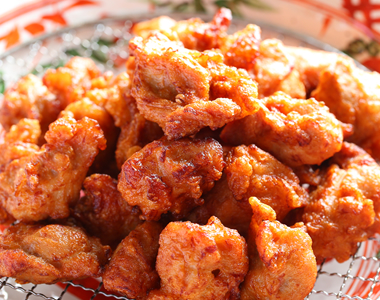 Zangi
Zangi pickled in a special sauce made by our chef is a must-try!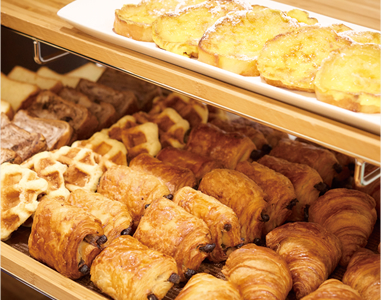 A wide variety of breads
We offer a wide variety of delicious breads, including bread rolls and croissants. AtsuAtsu mini croissant and mini chocolat are very popular.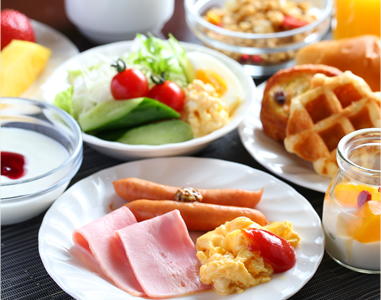 Western menu
We offer a variety of menus, including scrambled eggs, sausages, and hashed potatoes.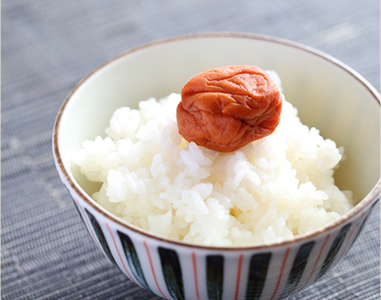 Freshly cooked rice
Fukkurinko is a quality rice developed in southern Hokkaido. As its name suggests, it is popular for its fluffy texture.
Please give it a try!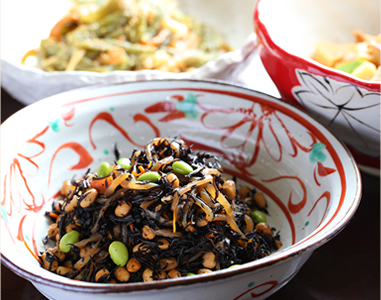 Various Japanese-style dishes
How about a simmered Hijiki seaweed and simmered Japanese butterbur with your meal?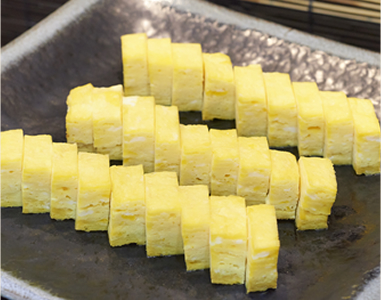 Japanese-style rolled omelette
A classic menu carefully created.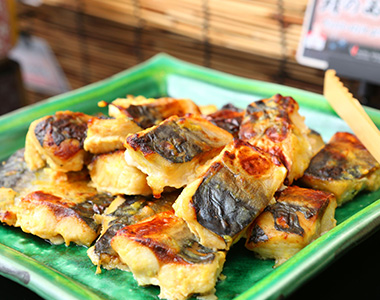 changing daily
We also offer popular dish on a daily basis.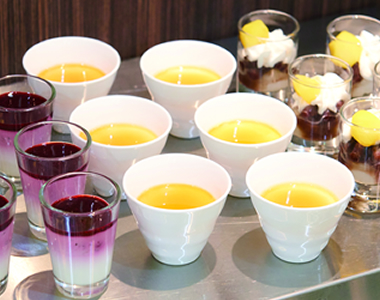 Original sweets
During each season, our chef is making original handmade sweets.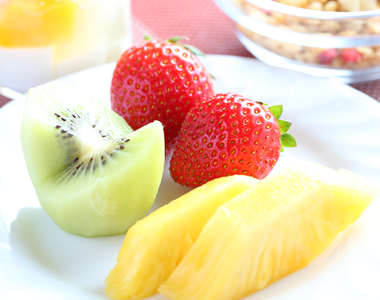 Fruits
Seasonal fruits will be provided on a daily basis.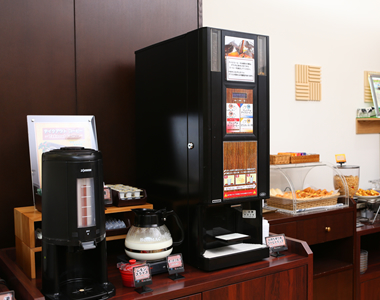 Drinks
Please choose your favorite drink including coffee brewed with freshly ground beans, Yamanaka milk, hot milk, orange juice and vegetable juice.
To guests with food allergies
---
At Hotel Hokke Club Group, every effort is made to accommodate guests with food allergies so that they can enjoy meals safely and with peace of mind. Some of our menus can be provided without the use of seven specified allergenic ingredients (eggs, milk, wheat, shrimps, crab, buckwheat and peanuts) for breakfast, lunch and dinner. Please note that individual allergy correspondence may not be possible.
A wide variety of menus are available, from the classic ones to local signature dishes of Sapporo. Please recharge your energy and spirit with our buffet style.
※ The breakfast is only available for our staying guests.
※ The contents may vary depending on the season.

Information
Breakfast

6:30〜10:00
(Please come before 9:30)

【Notice of change in breakfast buffet business hours】
《Change after》Weekday 6:30~9:30(Please come before 9:00)
Weekend / holiday 6:30~10:00(Please come before 9:30)
《period》From staying on February 15, 2021 to for the time being (from breakfast on February 16)